I'm in Johannesburg right now for Wikipedia Week, which is aimed at developing Wikipedia Academies into a regular community-building activity in South Africa, and then further beyond into sub-Saharan Africa.
It's organised by iCommons, the Wikimedia Foundation, and Wikipedia Germany.
I've kindly been invited to assist with the process. The first event, and the first actual Wikipedia Academy is tomorrow morning, at CIDA campus. We'll be showing students how to edit articles, and encouraging the development of local language communities.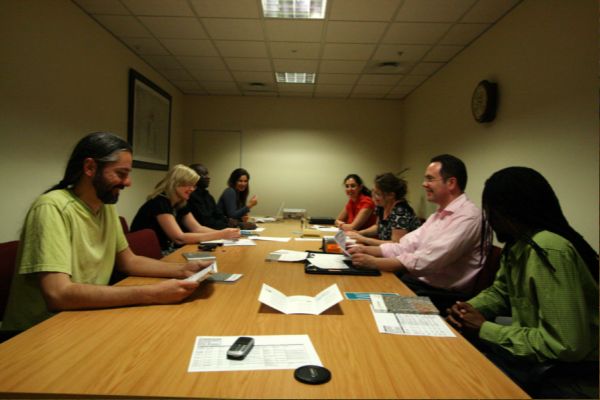 There's a certain symmetry to the fact that the 1st Wikipedia Academy, about the free encyclopedia, is being hosted at CIDA, the first free campus in the country.
Other events planned are an Afrikaans Wikipedia breakfast, as well as a presentation as past of the Innovation Series.
Jimmy Wales will of course be generating the buzz with his 1001 media interviews, and Ndesanjo Macha, of Swahili Wikipedia fame (he almost single-handedly got the Swahili Wikipedia going, and wrote most of the first 100 articles of what is now a thriving community), and Frank Schulenburg, who has been actively involved in German Wikipedia Academies, have also been flown down, and a number of local Wikipedians will also be involved.
Related posts: