It was my father's memorial yesterday afternoon, and, like my mother's memorial nine months ago, it was a good day, meeting and seeing again some of his old friends.
Here's a written adaptation based on what I said.
The memorial was held at my cousin John and Lindsay's house. My early family Christmases were at my grandparents house in Meerlust, and then for a long time at my parent's house in Rust en Vrede. But, for the last few years they've been held at John and Lindsay's house. My dad used to enjoy coming and meeting family there – it was important to him, and so it was a fitting place for his memorial.
It also wasn't far to get him home if he'd had one too many novelty whiskies, absinthe, or whatever else was being introduced at the time.
He was an extremely thorough and organised person. Everything was in its place, and he didn't like things not going according to plan. But in life things rarely went his way. When he used to make a speech at birthdays or Christmases, for instance, when someone interrupted (looking at Jenni here), or laughed at the wrong time, or didn't laugh at the right time, he used to get quite thrown,
In his organised way as he prepared for his death, he'd written out his final wishes, and the details of his will all well in advance. So, it's a bit of a cosmic joke that all of these documents were stolen from a family members house last week.
Although most of his wishes were known, there is probably something missing, and if he's grown any more hair in his current form, he's probably tearing it in frustration at us getting it wrong right now.
But I'm sure he'll forgive us, eventually.
As a child, I was never close to my dad. I used to avoid him, even from quite a young age. Our encounters often ended with me in tears, and I remember many a morning waiting for him to finish breakfast and leave so that I wouldn't have to sit with him. The Gilfillans are almost as stubborn as the Dawe's (my mom's maiden name), and there were times when we both wanted the same thing, but he'd refuse to offer, or I'd refuse to ask, and so we both stubbornly didn't get what we wanted.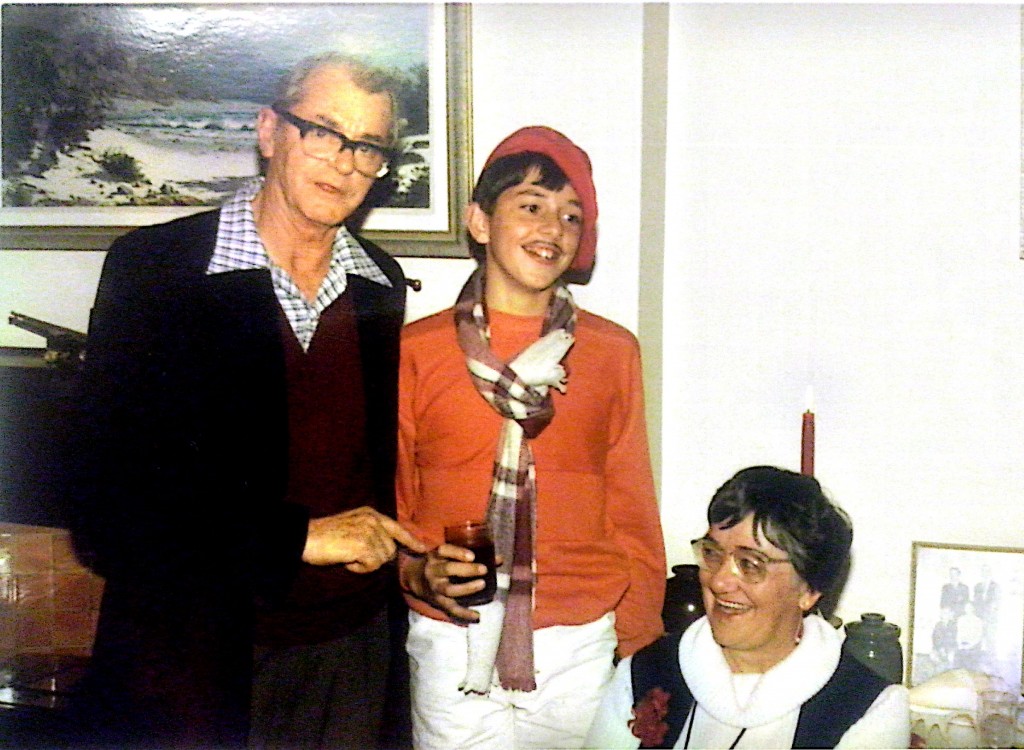 But as an adult, our relationship was much better, and I learnt to understand and accept him. I'm grateful that I had the opportunity to heal the relationship, and get to understand him more deeply.
He had a difficult home life, growing up in the depression with very little, and was educated in boarding school, which in those days could be extremely rough, and far from his family.
But there was a lot I didn't know about him. He was a very private person, not tending to discuss problems with others. One of the last times I saw him walking was when I visited him in the cottage at Helen Keller. He'd just had a fall, but when I came to the door, he came to open it on his walking stick, and I saw he was walking gingerly. But only when he lay down as I left did I realise how much pain he was in, which he'd tried to shield from me.
His mom and my mom didn't get on at all, and it must have been very difficult for him with the two most important women in his life having such an unhealthy relationship. But I never saw him dump that onto others – he tried to carry it all himself. Everything that he held would sometimes come out in grumpiness, or complaints about other things, but the main things were always held inside.
He was greatly affected by the death of his sister, who by all accounts committed suicide. She was 34, two years younger than him, and again, he never talked about her, and even later when I asked some questions, he was very cagey. But, when I looked through some of the boxes he kept with him, right to the end, much of it was devoted to her, many many pictures, fragments of her diary.
My mother sometimes used to say that I should try understand him and realise that he never had a real family life, never knew what it was like. So I think the death of his sister in that context must have been quite devastating.
His profession was an artisan, fixing machines, and he worked for many years for Moirs and Kohler Packaging. Even at home he was continually building things. He was still driving at age 86, and after one too many dings with his car in the garage, he built a device that would register when the car got too close to the wall, and a big red stop would light up to warn him.
If you visited him at his Pinelands house you probably remember the alarm chimes that would sound when the gate opened. And he tinkered with all sorts of devices – his very first computer was a ZX-81 which didn't have sound or a proper keyboard, and he built a proper touch-typing keyboard and added sound to the ZX-81, which I'd never heard of being done before. Even the computers he had at the end came with a mix of switches and devices that he'd built himself.
Anytime anyone had a mechanical problem they'd bring the device to my dad for fixing, and I remember him regretting before one of his moves, near the end, that he hadn't been able to fix something of Eddie's in time.
He left Dorje with a huge chest of tools and things that I hope Dorje learns to use better than I ever did.
He used to love the lotto, and particular trying to work out a system. He recorded every result, and calculated statistics in an attempt to see which numbers would be more likely to come up in future. He never aimed for the first prize though – his goal was always to win back just a little more than he spent, rather than the millions at the top. Before that it was horseracing. I remember him telling me he had worked out a system, and tested it for a long period by placing fake bets, and seeing what his winnings would be based on the results. Apparently the system was a success. So he tried it in practice, with real bets, and came back with some winnings the first week.
He lost the second week, and never won again. His systems always seemed to work better in theory than in practise.
His great love though was music. He met my mom in a band – Max Adler's accordion band – and right until the end he was still playing. At Helen Keller he got involved in a music group, with him supplying music from his encyclopaedic collection, and playing his keyboard. I'm grateful that it was only a very short time that he wasn't able to play any more. Dorje now has the keyboard, so I'm hoping that's another skill that, even though it's skipped me, will be passed on to the next generation.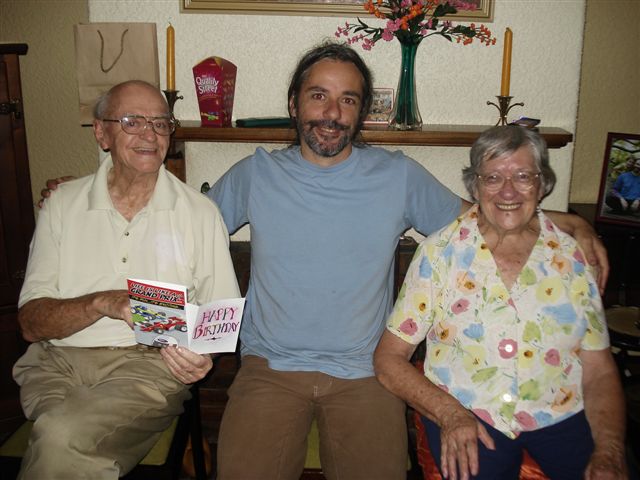 When my mom became bedridden, he really surprised me by the way he looked after her, showing a side of him I hadn't seen before. He washed her and cared for her in an unexpectedly intimate way.
He missed my mom terribly when she died. It did give him the chance to try some new things though, such as buying presents. All my life, every present I've received labelled "Love Mom and Dad" was from my mom, and my dad usually didn't have a clue what it was.
So getting a present for Dorje that reflected who he was, was a novelty and an enjoyable experience for him.
The time alone at their old house wasn't easy for him. His whole life he'd felt responsible for others, and when my mom became ill, there were lots of visitors and lots to do. After she died, there was the organisation of the funeral and other arrangements to keep him busy, but after that, the visits became less frequent and he was alone in the house he'd shared with my mom for so long. He really appreciated the support he got in that time. There were lots of supportive people, but he was particularly grateful for the support he got from Tony and from Saskia from St Lukes, who both helped in their different ways.
When the time came to move out of his house, his first thought, falling back upon his depression upbringing with a focus on saving money, was to move to a nice place out in the Karoo somewhere. But I managed to convince him that I would never come and visit him there, and nor would anybody else, so we finally settled on his real first choice, Helen Keller.
He was only there for two months, but for that brief time he was able to relax and enjoy himself without all of the worries he'd carried for so long.
Later today I've arranged a tea at Helen Keller with some of the residents who knew him. When Helen Keller let me know how many people would be coming, I expected 4 or 5 but there's apparently 60 people coming, so it seems like he got around and enjoyed his time there even more than I realised.
It took me a long time to call him dad, but, one more time, farewell dad. Thanks for being who you were, and for all the gifts you shared. Rest in Peace.