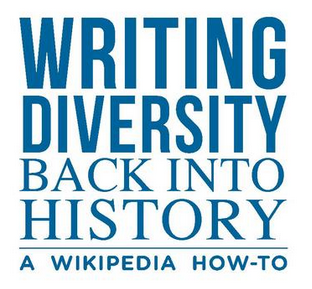 A while ago, I noticed a comment on the talk page of one of the Wikipedia editors that I follow. An article he had created was nominated for speedy deletion.
Speedy deletion is the kind of thing reserved for articles about my pet cat, my high school teacher, the rock band I've started in my my basement that will be performing its first gig soon, the brilliant new open source content management system I wrote last night. In other words, articles that are uncontroversially deemed to be a waste of space.
The editor, Bobby Shabangu, has created many articles, almost exclusively African content, on the English Wikipedia, as well as the Swati Wikipedia. He's on the board of Wikimedia South Africa. So, unlikely to add an article about his rock band then.
I took a look at the article. It was on David Tlale, a South African fashion designer. At the time (and it's still the case as I write), the article was very short, a stub, but had a couple of good references.
In no way was it worthy of nomination for speedy deletion.
But it's the kind of situation African editors routinely face. Whenever African content is added, the chances of it being nominated for deletion are high. In many cases, the editor is at fault, having not provided sufficient references, but in many cases it's simply a case of systemic bias. Wikipedia recognises this (there's a whole article on the issue, and how to tackle it), but that doesn't help minimise the impact. At any gathering of African editors, there's almost always much grumbling about the latest rejected content, a sharing of war stories. Another member of the South African board says he no longer contributes to the English Wikipedia for this very reason. And undoubtedly, if you're able to contribute in another language, it's far more rewarding to see your contributions gratefully accepted rather than viewed suspiciously.
I started editing in 2002/2003. At the time, the English Wikipedia was a giant blank page. It wasn't hard to find a new article to create. The city of Durban? The Springbok rugby team? Kaizer Chiefs? Lawrence Ferlinghetti? Walter Sisulu? The Pan-Africanist Congress? I created the articles for all of these and more, and many articles were in a far worse state than Bobby's once I submitted them. References? Pfft, too much trouble, who needs them.
Today, the English Wikipedia is a very different beast, the criteria are far more stringent, and it's no longer possible to find such low-hanging fruit to create. But Wikipedia still severely under-represents African content.
Because I happened to spot, Bobby's article I could remove it from consideration for speedy deletion. But shortly after it was nominated for deletion, which involves more energy spent justifying an article's existence.
If I had faced the obstacles new editors face today, if my new articles were continually rejected, deemed unworthy, and I had to spend all my energy in fighting to keep them, I can safely say I wouldn't still be editing 13 years later.
Let's go back to David Tlale. Let's imagine he was an American fashion designer. He's had articles published about him in the New York Times and the Washington Post. His work has appeared at the New Fashion Week and the Paris Fashion Week. Would his article be seen as the equivalent of one about my pet rabbit?
Of course not.
Systemic bias doesn't imply that administrators nominating African content for deletion are malicious, out to sabotage the project. No, I'm sure they are well meaning, and having to deal with a constant stream of rubbish contributions must test one's patience, so when they see another article about someone they don't recognise, when because of their background they can't quickly tell the difference between references from South Africa's largest media companies and various personal blogs, the outcome is not too surprising.
So what can be done about it?
Since I've been editing for so long, I've been granted the "autopatrolled" right. This means any new article I create is listed as "reviewed", and is far less likely to attract the attention of a trigger-happy administrator editor looking to delete it.
At today's Wikimedia South Africa board meeting, I proposed that we identify various experienced, trusted editors, and nominate them to receive the autopatrolled right. Most editors don't know it exists, or don't want to go through the red tape of applying and justifying themselves. This won't help new editors, but it will help retain experienced editors who're consistently beaten down by the opposition they face.
Let's see how it goes!
Related posts:
* Wikimedia South Africa Workshop
* March 2016 African language Wikipedia update