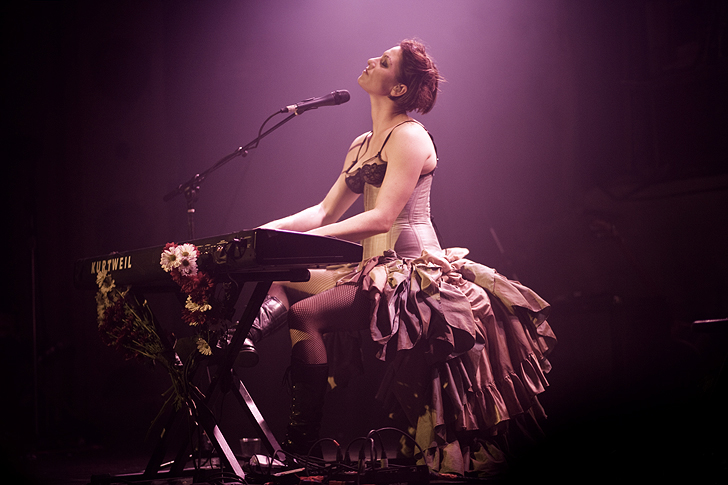 The second of my 30 Artists in 30 Days will probably be the last one that I had heard about outside of Patreon and is the one and only Amanda Fucking Palmer.
She's an inspiring person and creative in so many ways. Her famous TED Talk on the Art of Asking (if you haven't seen it yet, I highly recommend watching it) from February 2013 is about changing the relationship between artist and fan, and draws on her years as a street statue, and those brief moments of intense connection with passer-bys. And most importantly, asking for help. She's also written a book, The Art of Asking; or, How I Learned to Stop Worrying and Let People Help .
So it's no surprise she eventually found her way on to Patreon, and in spite of only being on for less than a month, is already one of the best supported. Her presence will probably be a huge boost for Patreon itself.
From standing as a statue, to allowing herself to be scribbled on by fans while standing naked before them, to shredding the British Daily Mail tabloid who felt a picture of her breast was leading news by performing completely naked in response, her intimacy and vulnerability, in the sense of permitting herself to open up, are wondrous to behold, and she's a real inspiration.
Currently Amanda has 3935 patrons pledging $29,193.25 per "thing". Pledge for her here.
See all the 30 Artists in 30 Days here.