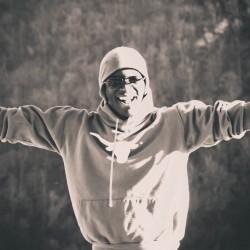 Day five of 30 Artists in 30 Days proved to be a challenging one. While the first four days saw me quickly find an an artist I loved, day five say me listening to lots of nice music (and some not-so-nice) music, but nothing I loved enough to want to support. Patreon, and this series, is not limited to music, and I spent some time searching other artforms too, but nothing stood out.
I also ran up against some limitations in Patreon. There are no recommendations, there is no way to search by genre, and browsing is tedious. If I hear another "Welcome to my Patreon page" video… I get that most artists are bringing their own fans to Patreon, and need to explain the concept, but as someone trying to use Patreon to find something interesting, it was a bit frustrating to hear about Patreon when I wanted to hear the artist.
Eventually, I left Patreon and used Google to do some searching. I came across a musician I was on the brink of supporting, but ran into more Patreon problems. They had set their page to private, and clicking "Follow", the only option available, did nothing, and so there is seemingly no way to pledge support for them. Presumably this option works on some environments, just not mine!
So, back to the drawing board, and I'm glad, as I came across the talented Dan Newbie. Dan covers songs using slightly unconventional instruments. Like wine glasses and pots and pans… Everyone who loves trance has heard the classic 1999 anthem Sandstorm, by Finnish DJ Darude. Dan's beer bottle, wine glass, water jug and frying pan take on it is remarkable. He has covered a wide range of songs, and takes suggestions from his farns, and after seeing what he did with Sandstorm, I'd be happy to hear more trance!
He currently has 16 patrons on Patreon pledging $43 per creation. Pledge for him here.