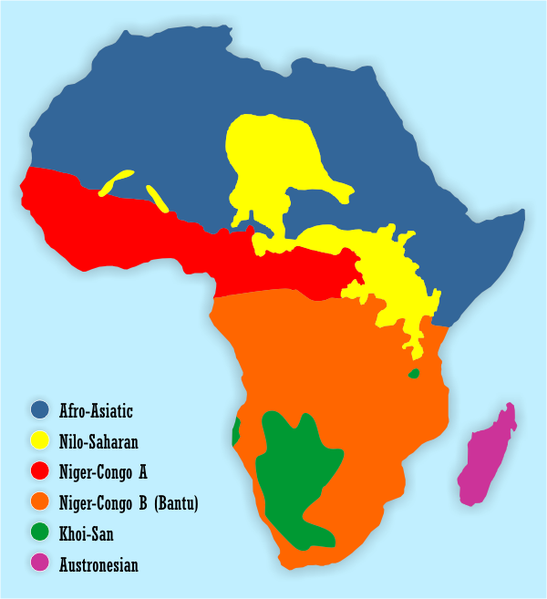 It's time to look at the state of the African language Wikipedias again, as always based on the imperfect metric of number of articles.
African Language Wikipedias
Language
11/2/2011
9/5/2013
26/6/2015
24/11/2016
5/9/2017
Malagasy
3,806
45,361
79,329
82,799
84,634
Afrikaans
17,002
26,752
35,856
42,732
46,824
Swahili
21,244
25,265
29,127
34,613
37,443
Yoruba
12,174
30,585
31,068
31,483
31,577
Egyptian Arabic
10,379
14,192
15,959
17,138
Amharic
6,738
12,360
12,950
13,279
13,789
Northern Sotho
557
685
1,000
7,605
7,823
Somali
1,639
2,757
3,446
4,322
4,727
Lingala
1,394
2,025
2,062
2,777
2,915
Kabyle
1,503
2,296
2,847
2,887
Shona
1,421
2,321
2,638
2,851
Kinyarwanda
1,817
1,780
1,799
1,810
Hausa
–
–
1,345
1,400
1,525
Igbo
–
–
1,019
1,284
1,384
Kikuyu
–
–
–
–
1,349
Kongo
–
–
–
1,173
1,176
Wolof
1,116
1,161
1,023
1,058
1,157
Luganda
–
–
–
1,082
1,153
This is the 2nd update in a row that gets to welcome a new language to the thousand article mark – congratulations Kikuyu which has now joined the list, and is already hot on the tail of Igbo.
I know some of the Afrikaans Wikipedia editors have been a bit disappointed by the slowing pace of growth as they move towards 50,000 articles. But, to put it in perspective, the 2013 Global Brittanica had about 40,000 articles, so there are less and less obvious gaps in content. Afrikaans is also one of the highest quality Wikipedias for its size – there's a focus by many editors on the quality of articles rather than just the numbers. And they shouldn't be too disappointed by the pace – Afrikaans is still the fastest growing African-language Wikipedia, catching up to Malagasy, which has the most articles.
It's interesting that Afrikaans is getting more media attention, but still has to deal with concerns such as but anyone can edit it, how can we trust it?, the kind of thing the English Wikipedia has long moved on from. A definite focus area for us as the Wikimedia South Africa chapter.
Swahili continues to grow steadily, and Egyptian Arabic as well, and the other languages continue to grow slowly.
South African Language Wikipedias
Looking at the South African languages in particular, besides Afrikaans, Northern Sotho has returned to a more natural growth compared to the spurt of the previous period. User:Aliwal2012 continues to be the standout contributor there, having now created 3,228 pages.
Growth in the Zulu Wikipedia has picked up slightly, with a few relatively new editors contributing the majority of recent additions.
Two other languages have also seen an uptick. Tsonga has leapfrogged Swati, mainly thanks to User:Thuvack, who's on track to make 2017 his record year for Tsonga contributions.
Sotho has also passed Swati, with User:Aliwal2012 active there as well.
So what are you waiting for? If you haven't edited before, don't be afraid that you'll find the syntax difficult – be bold, and there'll always be someone to ask for help. All it takes is clicking that "Edit" link and getting started. With just a few edits a week and you could be making a noticeable difference to one of the African language Wikipedias!
Picture from Wikimedia Commons.
Related articles